How to import the Elementor kit (new version – one .zip file for the whole website) packaged using Elementor Pro plugin to a new Elementor website?
Note: this article refers to a new feature developed within the Elementor Pro plugin, importing and exporting an entire site via a single packaged Template kit. It does NOT apply to Envato/Themeforest plugins for similar purposes, nor to the usual import and export of individual templates, which has existed for years within Elementor.
A great example of the Integrated Elementor kit, which includes both a blog and an e-shop, can be downloaded for free here>>

Starting in the summer of 2021, Elementor has introduced a new, exciting, and very practical ability to transfer almost complete content between Elementor sites. Until now, the possibility of transfer existed only at the level of individual templates, through the export and import of individual .json files. This option is currently experimental in Elementor Pro, and for that reason, it is necessary to activate it manually before use.
All this should also not be confused with Elementor template kits and plugins for their export and import, which were developed for its commercial needs by Envato in its Themeforest section.
This latest migration feature whose use is explained here, via packaged Elementor kits – unlike the other options mentioned here – includes almost all elements of the site. It is no longer a question of exporting and importing only individual Elementor templates or specially prepared groups made up of such templates. This means that it is now possible to migrate all templates in one go, but within the same package also all site setting options and site content – posts, products, and pages. This will certainly make life much easier for Elementor designers and developers, but also users of their services.
It's time to move on to the list of steps to take:
Step 0) First of all, it is necessary to check whether the system requirements for importing the Elementor kit are met. See if ZIPArchive is installed on the server (this is easiest to check at WP dashboard > Elementor > System info)
Step 1) Since (at the time of writing this guide) this is an option that is still considered experimental, it needs to be activated if it has not been done before. Go to the WP dashboard > Elementor > Settings > Experiments (tab), find the Import Export Template Kit option and set it to Active, and then click the Save Changes button.
Step 2) Go to the WP dashboard > Elementor > Tools, click on the Import / Export Kit tab, and within that on the Start Import button
Step 3) Find the appropriate .zip file with the Elementor kit on your computer (first check if it is really an installation .zip file, or the installation file is only accessed after unpacking the file on your disk) and drag it to the appropriate field (you better not use the Select File button, as it sometimes causes an error when loading the file!)
Step 4) From the list, select the content from the kit that you will use. The default is, of course, to use all content.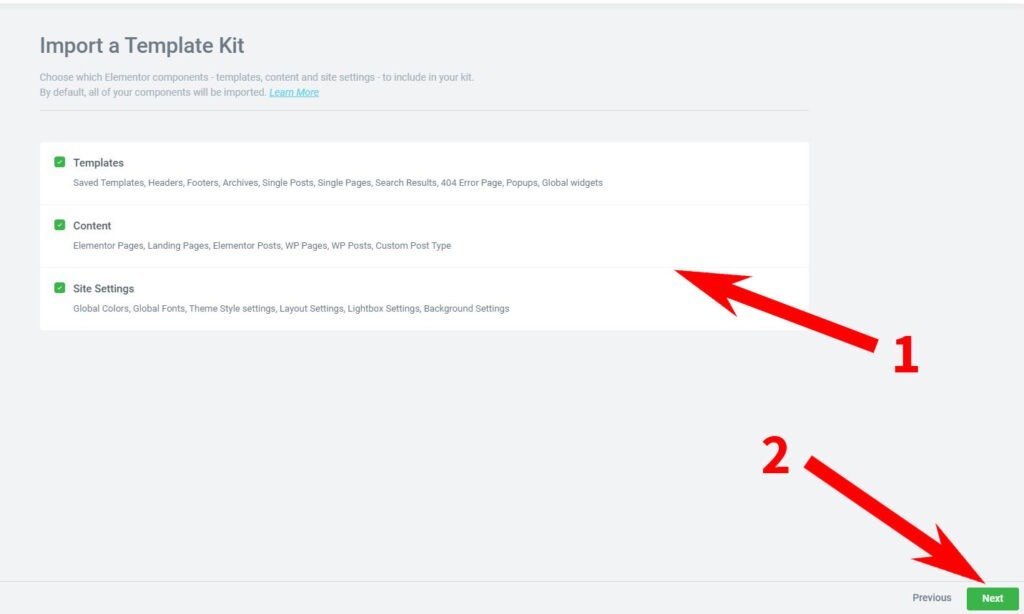 Step 5) Now you need a few minutes of patience until the download and installation process is complete…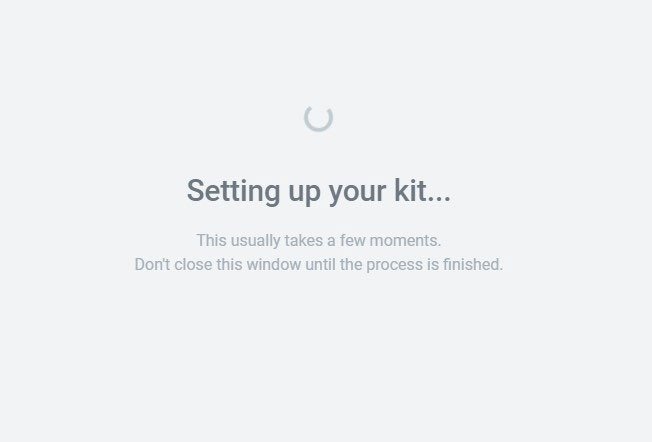 With this, the import is completed. You then may check how successful the import was, manually make additional adjustments, and then you can continue to enter content and customize the site according to your or your client's needs.
Instead of a conclusion: I believe that this new option of exporting and importing packaged Elementor kits will make the market for Elementor kits grow. Simply put, these kits are much more usable for the end-user than what has been offered for that purpose so far. They are also more complete in terms of products for sale. If I'm right, we should expect to open new and expand existing marketplaces that offer packaged Elementor kits. And that will surely bring new impetus to the entire Elementor scene.
The free Choco Concept integrated Elementor kit, including demo store information and demo blog articles, can be downloaded here>>